Posted Tuesday, April 18th 2017 @ 2pm  by Hannity.com Staff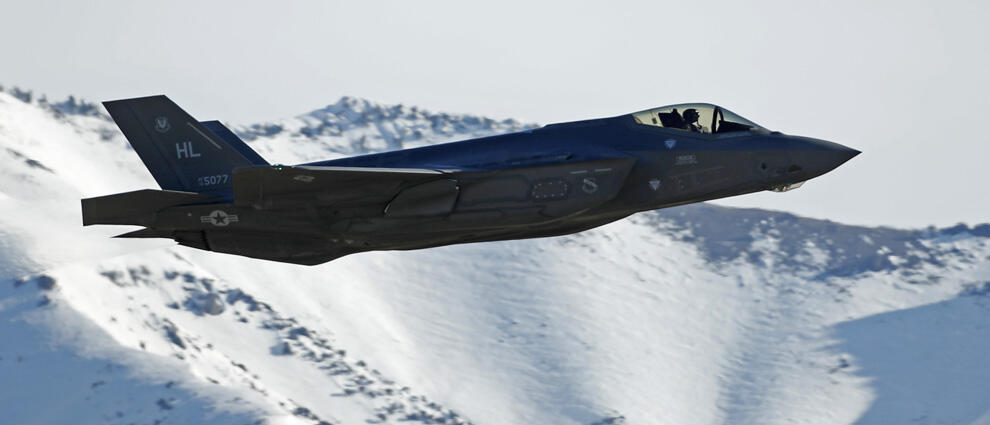 Two Russian bombers, each capable of delivering a nuclear payload, flew within 100 miles of the coast of Alaska on Monday night before being intercepted by US fighter jets, reports Fox News.
The Two Russian air force bombers, TU-95 "Bear" Planes, were approximately 280 miles from Elmendorf Air Base in the United States when the US scrambled a team of F-22 stealth jets and E-3 airborne surveillance planes to intercept the foreign aircraft.
The US and Russian jets flew side-by-side for an estimated 12 minutes before the "Bear" bombers turned around and headed back to Asia. This is the first provocation involving the Russian air force since Donald Trump was sworn in as the nation's 45th president.
Tensions between Washington and Moscow are at an 'all time low' following recent events involving Syria and the alleged Russian hacking of the 2016 US election.
Last week, as Secretary of State Tillerson was in Moscow for his first official visit, three Russian bombers flew within miles of the east coast of Japan, prompting the Japanese Air Force to scramble 14 fighter jets.
The last time Russian bombers flew off the coast of the US was July 4, 2015; timed to coincide with Russian President Putin's phone call to then-President Obama, wishing him a "Happy Independence Day."
Source: Sean Hannity